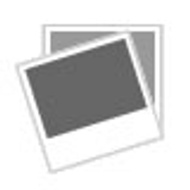 Stainless Steel Vacuum Thermos Flask with Filter
by

Teaware
Sold by Dragon Tea House
Capacity: 360 ml (12.1 fl oz)
Manufacturer: FG
Length: 68mm
Width: 68mm
Height: 200mm
Shipping Weight: 800g
Origin: China
Material : Stainless Steel
Description:
This professional thermos designed for tea is consists of 4 parts, they are the top cap, the tea leaf capsule with window, the double wall vacuum cup and the bottom cap. To make a cup of nice tea:
1. Screw off the top cap, rinse the cup with hot water. Put dry tea leaves into the tea leaf capsule.
2. Add 150 ml hot water into the tea leaf capsule to rinse the tea. Pour the waste water in the thermos.
3. Screw off the tea leaf capsule and add 300ml hot water into the vacuum cup, screw tea leaf capsule on.
4. Turn the whole thermos upside down three times, 30 secs each time. The tea get fully brewed in this way. Control the brewing time and strength by yourself to get desired taste!
5. When the tea is ready, screw off tea leaf capsule as well as the bottom cap. Screw tea leaf capsule to the bottom of the vacuum cup so that the leaves and water separated.
6. Enjoy your tea from the vacuum cup. When finish drinking, screw the bottom cap on to keep the tea warm. Carry a bottle of hot tea with you, airtight.
You may repeat step 3 to step 6 to get multiple infusions.
Edit info Last updated by Tea Pet
Currently unavailable
We don't know when or if this item will be available.