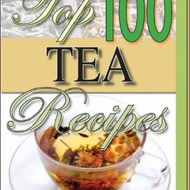 An eclectic collection of both old and new tea beverage combinations culled from cultures across the world, here is a celebration of original and classic tea recipes. With photographs and stepbystep instruction, you will learn the secrets to making the perfect cup of hot or iced tea. This is the essential guide to brewing, serving, and entertaining with teas from around the world. Tea aficionados are sure to enjoy the recipes, tidbits, and historical background of the rich tea tradition. Everything you might desire or need to know about tea, the everpopular coffee alternative, is presented here.
Edit info Last updated by TeaNecromancer
Currently unavailable
We don't know when or if this item will be available.