momo
rated this place and said
I don't like a lot of the Adagio teas I've tried, but I am always on their site looking at things. It's been very hit and miss, but thankfully with the opinions of others I trust, I can sort of find what I might like instead of blindly selecting things because the description sounds good.
I really like their redesign, it's a lot more attractive and it gives you a better idea of what the teas look like without having to click to each individual page.
They give you lots of opportunities for free shipping or credit towards an order and other incentives. Right now any time I put something in my cart, I get a sample of their peach black tea because it decided I would like it.
I like the blending concept, but I wish they didn't set it at 4oz or nothing. If you make one I think you should be able to buy a one time only sample sized package first to make sure it's actually decent before you go blowing $10 on it. I am always creating things but I don't buy them because it seems way too risky.
Adagio Teas - Online Edit
| | |
| --- | --- |
| Type | Tea Shop |
| Serves | Chai, Iced, Loose-leaf |
Have more info about this place? Add It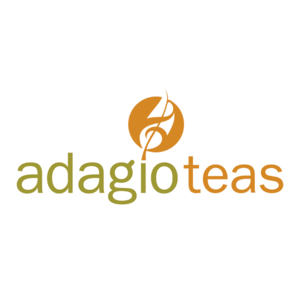 Photo submitted by
CHAroma
27 W Jefferson
Naperville, Illinois