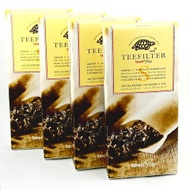 Open ended loose tea pouches for making your own tea bags. Stuff a few tsp of tea into these and they are ready to go into the cup or pot. Each box contains 100 sleeves.
Edit info Last updated by The Teaguy
Currently unavailable
We don't know when or if this item will be available.