I was so thrilled to see both a "Gluten Free" section on the menu, and a wide range of "milk tea"/"bubble tea" options (hot or cold; lots of flavors; with options to add boba, lychee, or matcha jelly). They also serve a number of "normal" hot teas. See http://www.tearifficsomd.com/drinks/ for the full drinks menu.
I had the GF chow mei fun with chicken, which was piping hot, full of fresh vegetables, and quite filling. The thin slices of chicken were surprisingly tender. The coconut flavored black "milk tea" with matcha jelly was amazing. I've never cared much for boba pearls, but I'm a convert to the tiny matcha jelly cubes, which added flavor and texture and were just the right size to slurp through the big fat straw. Just don't drink it late as night as caffeine + sugar + matcha probably makes this comparable to an energy drink!
I would give this 5 stars if the atmosphere were a bit more inviting. It's a tad dark, but has nicer decor than most Chinese takeout places. It is clean, fairly spacious, and has an orderly layout. Everything seems to be cooked to order, and was served with a smile. But, it is hard to find, and has a "hole in the wall" vibe (vs. a "date night" spot). Still, I'd give it 4.5 stars if I could. It's a successful local business that needs/deserves a bigger (or at least brighter) and better location. If this restaurant were in my current hometown, I would surely be a regular!
Teariffic Cafe Edit
| | |
| --- | --- |
| Type | Cafe |
| Style | Asian |
| Serves | Chai, Iced, Bubble, Loose-leaf, Bagged |
| Food | Full menu |
| Features | Free wi-fi |
Hours
Mon

–

Fri
10:30

AM

–

8:30

PM

Saturday
10:30

AM

–

8:30

AM

Sunday
Closed
Have more info about this place? Add It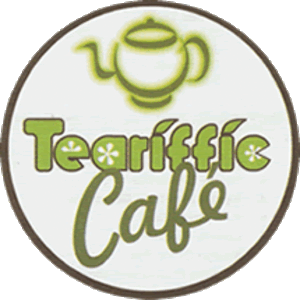 Photo submitted by
Janefan
22576 MacArthur Blvd #370
California, Maryland
301-866-9688