Overall Experience: POSITIVE. I made one online purchase with them at the end of 2011.
General Information:
The business is owned and run by two women, one of whom has a culinary background http://www.culinaryteas.com/About_Us.html They seem to specialize in flavored-added teas, but they also have a solid line-up of Teas in every class (except yellow), including tisanes. Their prices run the gamete, from very inexpensive (less than $1/oz.) to one of the most expensive teas I have ever seen: a rare white tea that goes for about $35/oz.! Most of the tea is available as loose-leaf, but some are only available as tea bags, and some have the option of either (I am not certain as to why some have the option, and some don't). You can buy as little as an ounce, or (for most teas) as much as 2 KG—4.4 lbs! The more you buy, the cheaper it is per ounce (or per bag). No availability of information on location and year of harvest on any of the green teas is provided. They sell tea accessories, tins, cozies and a few other tea related items—including mulling spices. They commonly seem to have some kind of discount code you can use (listed on their homepage) and at least one tea on sale each month. You can subscribe to get a monthly newsletter. They had a sale during Black Friday/Cyber Monday, 2011, for 25% off of your order over $25.
My Experience: The prices for their flavor added teas seem very reasonable (most are less than $2/oz.). They didn't process my order very quickly, but I ordered during their Black Friday sale, and my understanding was that they were very busy (see Contact Experience below). All of the tea we have tried so far has been fresh and accurately matches the description the on their website.
Website:
Their website is very simply designed, changing colors with the seasons. It is very easy to navigate and add items to your cart for checkout. You have the ability to review the status of your order and other ongoing personal information through an account system. One item I ordered ended up being out of stock, but that situation was successfully resolved (see Contact Experience below). They have what I consider to be reasonable descriptions of each tea. Some of their teas have reviews directly listed on the webpage for the tea. For security of payment they are verified by GeoTrust.
Shipping:
They ship UPS. It's not flat rate, but instead it's seems to be based on how far you live from their shipping site, increasing in increments determined by weight. It's free if your order is over $75. I believe you have the ability to track your package online once it is in route.
My Experience: My shipping cost was a little under $8 for roughly a pound and a half of tea delivered a few states away. I received everything I ordered, and it was carefully packaged. No free samples were included.
Contact Experience:
After making my initial order (Thanksgiving weekend), and checking the status on their website for almost a week, I did not see any evidence that my package had been shipped. At that point I e-mailed them, and they promptly responded, explaining the busy weekend for the delay, and that one of the teas I ordered was out of stock. They said they could ship it without the out-of-stock tea, or that I could wait for them to get it back in stock before they shipped my entire order. I asked if they were willing to include a couple of inexpensive items (of my choice) if I decided to wait. When they responded, they stated that they were happy to comply with my request. I believe it was shipped about a week later.
Packaging:
Their tea comes in labeled, standard opaque black, sturdy, zip-locked bags.
Would I buy from them again?:
YES.
Overall, I am impressed with Culinary Teas. They offer an impressive array of flavor-added teas. So far the flavor and aroma of each one we have tried has—at the very least—reasonably matched the name and the description. Although there was a little 'blip' in the ordering and shipping process, I was reasonably satisfied with how they handled and resolved it. I really like the options they offer in terms of the amount of each tea I can buy, such that buying larger amounts equates to a reduction in the price per ounce. I like the simple design of their website (which may be part of the reason their teas are so reasonably priced). We bought lots of samples in our first order, and we hope to order larger quantities, of the teas we like, sometime in the near future.
Culinary Teas - Online Edit
| | |
| --- | --- |
| Serves | Chai, Loose-leaf, Bagged |
Have more info about this place? Add It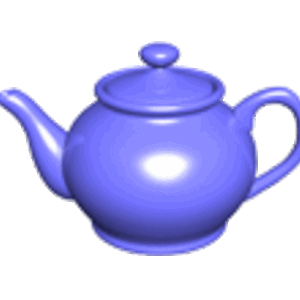 Photo submitted by
SimpliciTEA
108 S. main st.
Milford, Indiana
1-866-799-4005