Overall Experience: VERY POSITIVE. I have made three purchases from them at the end of 2011/beginning of 2012.
General Information:
The current owner is the grandson of the company's founder (who started the business in the 1916). A full history can be found on their website. They carry only Japanese green tea and offer a number of flavored-added green teas. They also sell pyramid tea bags, organic tea, cold brewed iced-tea bags, and many different tea accessories. They provide a detailed description, including a harvest date, for each Tea. A green tea starter kit costs only $3 (that includes shipping), and I highly recommend the kit for those new to Japanese green tea. They occasionally have sales, and you can be notified of them by subscribing to their email list. The parent company in Japan (owned by the same man) is the one who sources their teas. They sell tea in two ounce and one pound packages (the pound is only slightly cheaper per ounce then the two ounce package). ADDITION (3-3-2012): I noticed that they increased their prices, slightly, on a number of teas (possibly all of them).
My Experience: His prices seem to be very reasonable when compared to other tea retailers, especially considering that their tea is fresh. I believe they processed each of my orders and shipped them within 48 hours (or less) of ordering. Every tea I bought was fresh and matched the description on their website.
Website:
Their website is very well laid out, intuitive, and thus easy to navigate. You have the ability to review the status of your order, and other ongoing personal information through an account system. The only time I have seen tea go out of stock is during a sale. They have a fantastic section on general information about tea, with a number of helpful graphs and charts (including data about how the steeping temperature effects the caffeine and theanine in green tea).
Shipping:
Shipping is pretty standard, and it's free if over $50USD. http://www.denstea.com/shippinginfo.html#shipping
I believe a free sample is always included with each order.
My Experience: For all three orders I got everything I paid for, everything was very carefully packaged, and a sample was included.
Packaging:
Fairly standard. The samples (either 5 or 10 gram) come in a thin silver package with a nicely colored label predominately displayed on the front. The two ounce sizes of tea come in fairly standard silver packaging, with a nice colorful label on front; they all include one of those little white-colored packets of oxygen absorbers. Each bag or tin has a label with a 'best by' date (which seems to be about a year from harvest); I have been removing these labels and attaching them to the back of whatever container I store them in so I have an idea as to how old the tea is. Love it!
Contact Experience:
I exchanged a few e-mails with the owner, and he is prompt and very courteous with his replies.
Would I buy from them again?:
YES!
I can't say enough about how much I like Den's Tea. I really like it when a tea retailer responds to my requests, and I made two different requests of the owner via email, and he was very amenable to both of them. I find their tea—and everything they do—to be of the highest standards: I have tried nine of their teas so far (some were samples), and every one has been fresh, of the highest quality, and reasonably priced. I like that they have a 'deal' basically once a month. I love the general information they provide about green tea. I really like that they provide harvest dates (and 'best by' dates) on their Tea.
Thank you to all of you Steepsterites whom have touted Den's teas to the point that I was exposed to them. They are definitely my go-to online tea shoppe for Japanese green teas!
Den's Tea - online Edit
| | |
| --- | --- |
| Type | Tea Shop |
| Style | Asian |
| Serves | Iced, Loose-leaf, Bagged |
Have more info about this place? Add It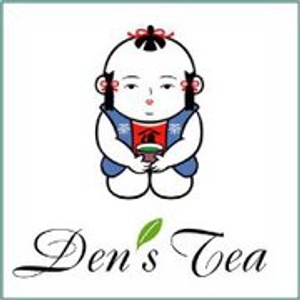 Photo submitted by
SimpliciTEA
2281 W. 205th Street
Torrance, California
1-877-DENSTEA (336-7832)