I have ordered from here about three times. The tea is good quality and well priced in the higher amounts. Amounts around 4 oz. seem pricey. The ship times are reasonable and they get the packages out fast. They run shipping specials and percentages off every now and then. They seem open for suggestion which is good, and they do answer emails quickly. All in all, a good place to buy quality tea. If they get the sample packaging worked out and add a little more origin information on the purchased teas, they would be worthy of 5 stars.
As of December of 2011, the sample packaging is a little cumbersome. The inner packages are small and stiff, and hard to measure out of. They have a cute little cardboard sleeve that goes over the sample (which I recycled immediately as they take up a good amount of space), and I think they need to stop trying to make a sample that fits in the sleeve. Please, send out a sample that fits the customer's needs. The website suggests the samples have enough tea for 10-12 cups of tea, and for the fluffier teas it seems more like 2, for the black teas, maybe 6 or 7….remember, they have a space limitation with that cardboard piece. Either the website needs to reflect what is in the samples, or the samples need to be bigger to match what is actually on the website. Really, I think 6 cups worth is a good amount to really be able to tell if the tea will work for you. 2 cups worth is very skimpy when they claim to have sent me 10. I did get a good deal on my samples, but if I had paid the full price, I would have been extremely disappointed. I am still mildly so, because I did not get as good a deal as I thought.
Full size teas come in foil zip packages. I would be nice to have a little more information about when the tea was picked, so I have an idea of how long it will be good. There is very little information on each tea on the packaging. Just a type and the amount on a small white sticker.
Tea- 5 stars
Service and responsiveness to emails- 5 stars
Full size tea packaging- 4 stars
Sample packaging- 2 stars
Sample size amount compared to website claim-1 star
ETA: With their site relaunch in Feb. 2012, they have changed the amount of the ordered samples to be at least 14 grams or half an ounce. They have also contacted me asking how they can improve sample packaging. Wanting to improve and asking how is a great start.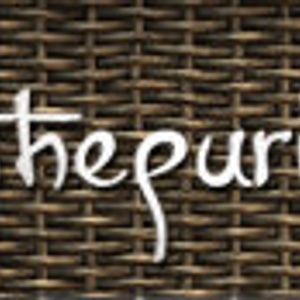 Photo submitted by
Dinosara
123 Street
Los Angeles, California
424-645-1934