UPDATE: 6/6/2012
Overall Experience: VERY POSITIVE. I made one purchase from them so far this spring 2012, and during the fall of 2011 they sent me a shipment strictly consisting of free samples that I had requested.
General Information:
Life in Teacup is run by a woman named Gingko. They offer a wide selection of Chinese loose-leaf tea in all six classes (including a few tisanes). Many useful pieces of information are listed with each tea (including things like Production Year, Production Season, Production Region, Style, etc.). The location and year of harvest on all of their green, yellow, and (I believe) white teas are provided (many tea retailers do not do this). Gingko has written extensive articles on her blog about many of the teas they sell (possibly all, I haven't checked). As far as green (and yellow) teas go, when the new harvest starts to arrive in the spring they put their old stock on sale and then once the new teas arrive they update the website with information on the new teas. Most green teas are priced with two options: samples (they vary from tea to tea, and for green teas they are mostly between 4 to 9 grams) and 25 gram packs (or one ounce). Their sample prices are not much more per ounce (i.e. by weight) than if you buy the standard 25 grams. During early spring of 2012 they offered the ability to pre-order some green teas, such that you pay for the tea before they order it from China, allowing them to pass on a 20% savings to you (on some it was actually more than a 20% discount as compared to the price they listed for the tea on their website after the tea arrived). Gingko sometimes has sales through her blog where she offers tea and tea related items that are hard to find elsewhere; sometimes, she also offers buyers of the blog sale to "feel free to claim some free stuff" that she lists. They offer a number of tea accessories. To my knowledge, other than putting the old green tea on sale in the spring, they have no sales. Gingko occasionally offers promotions through a newsletter.
My Experience:
They have a very wide selection of fresh green teas priced from inexpensive (under $4 / OZ) to some of the most expensive Chinese Teas I have ever seen (for a particular tea style, like Bi Lo Chun green tea). The prices for her less expensive teas are priced very competitively, and are some are the best prices I have ever seen on the Web (within the US). Every time I ordered they processed my order very quickly. Their tea has always been fresh and has accurately matched the description on their website. UPDATE: I just recently made another purchase from her through her blog and, although I have yet to receive the package filled with lots of wonderful Teas and a couple of other tea related items (I hope to update this in the future), so far she has—once again—exceeded my expectations.
Website:
Very simply designed, with the teas of each class (green, white, etc.) on one page, such that you have to scroll down to see the description, picture(s), and price of each tea. The simple design is in large part due to the fact that (I believe) she manages the webpage herself; my understanding is that this helps to keep their costs down. She has great pictures of each tea—usually one of the dry leaves and one wet (and recently she has been including pictures of where the tea is harvested). The website is relatively easy to navigate. I have yet to use their cart to buy tea (I have communicated with her via e-mail and paid via PayPal invoices she sent to my email address directly). Although there was no way to review the status of my order online, she has been great about keeping me informed about it (for example, the status of the tea harvest when I pre-ordered one spring green tea). They offer a few interesting resources on their website (i.e. a Tea Harvest Calendar). She has what I consider to be the best tea related blog on the Web (I decided to put a link here as I judge it's hard to find her the link on her website) http://gingkobay.blogspot.com/ You can find reviews of most of their teas on Steepster. They use PayPal for payment.
Shipping: http://www.lifeinteacup.com/shipping
http://www.lifeinteacup.com/100-security
My Experience: For my order in early spring she offered to split up the order into two shipments (without any extra charge to me) so that I could enjoy some of the teas I ordered right away while waiting for my pre-ordered spring green tea to arrive from China! She has always processed my orders in a timely manner. When I pre-ordered, the estimate from when I would get the package to when I actually got it was right on. She has always sent me a tracking number to allow me to track my package online once it was in route. She has always shipped everything I paid for (including free samples). She has included a nice business card with the last two packages I received from her.
Contact Experience:
More in Overall. I have only had contact with her through e-mail and from discussion threads on Steepster. She is very timely with her e-mail responses, seems very willing to answer questions, and is not only very professional but seems willing to share freely of her enthusiasm and wisdom around all things Tea.
Packaging:
Her packaging is the simplest I have ever seen: sealed, sturdy, silver zip-lock bags with a plain white label displaying the name of the tea (in both English and Chinese) and the harvest date (if applicable). The samples come in either sealed, small silver bags or in a sealed, kind of sturdy brown paper bag.
Would I buy from them again?:
YES!
Life in Teacup is currently my favorite on-line tea retailer (especially for fresh, Chinese green tea). I have been holding off writing this as I knew I would want to take lots of time in writing this to really do Life in Teacup, and Gingko, justice.
The following is what I consider to be a few (minor) downsides: 1) I really don't like paying for shipping, and so I have to spend $70 before I am not charged for shipping (I wish the break-point was lower—$40, or even $50 would be much better); still, I will say that at least her shipping fee is reasonable—a flat $5 for all (domestic) orders. 2) With a few exceptions, they don't offer discounts for buying a large amount of tea (any larger than 25 grams); my guess that this is because she focuses more on offering quality tea rather then selling tea in large quantities. And, 3) In my judgement, some of her teas are very pricy—a few are $25/OZ and higher—thus putting them well out of my reach; still, my guess is they are worth that price to those that can afford Tea in that price range, and she does price her samples very reasonably (and on a number of ocassions she offered to give me a small sample—4 grams—of an expensive tea for free).
Everything else I have to state about Life in Teacup is very positive, if not, incredible. From what is stated on her website they like to keep things simple and that seems to reflect in the price of their Teas. I have exchanged numerous e-mails with Gingko (including commenting on and getting replies from her blog), and she is always professional, friendly, helpful, and willing to share information about her experience with all things Tea (I have even made requests regarding information about tea that is not the tea she sells, and she has willingly offered up information about them). I really like that she has what I consider to be a great selection of green teas, including many 'well-known' teas (like Long Jing, Bi Lo Chun, Huang Shan Mao Feng, etc) and a few lesser known teas (I have been really enjoying the both of the Frosty Yunnan and the Tong Cheng green teas). She is, in my opinion, very active on Steepster and always seems happy to answer any question bloggers have of her. Twice I asked if she was willing to send a small sample of a tea (after I paid already for the order) from her while waiting for a pre-ordered green tea to arrive, and she sent both with my order.
Finally—and most important to me—I feel she has a genuine passion for all thing Tea; I believe she runs her business to help connect the rest of us tea enthusiasts with the best tea for the best price. (Especially for Chinese green tea enthusiasts) Life in Teacup comes about as close to the perfect online tea shop that I can imagine.
Life in Teacup - Online Edit
| | |
| --- | --- |
| Type | Tea Shop |
| Style | Asian |
| Serves | Loose-leaf |
Have more info about this place? Add It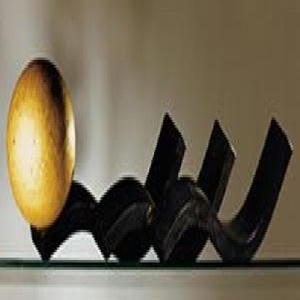 Photo submitted by
SimpliciTEA
123 somestreet
Easthampton, Massachusetts
admin@lifeinteacup.com