I updated this on 01/2012
Overall Experience: POSITIVE (with reservations regarding customer service, listed below)
I made three online purchases with them: one in January 2011, and two in January 2012.
General Information:
Facts and Observations : The only tea they sell is loose-leaf. Their focus seems to be on fruity, flavored teas. They do not have a wide variety of unflavored teas, but they do have a reasonable selection in every class of tea (with the exception of yellow), including Mate, Rooibos and other herbal teas. The descriptions of each tea seem to focus on the flavors of the fruits and other additives rather than on the base tea itself. They give no detail on the harvest date and little information on location—country only—-on any tea, with a few exceptions (Darjeeling is one). They offer a 10% discount for purchasing a pound or more, 15% for two pounds, and 20% for five or more. They sell many different tea accessories. You must buy at least two ounces of each tea. According to their website, they currently offer free samples with every order (although I received none). They occasionally have promotional offers. The have a big online sale at the end of the year, tea and items going for 30% – 75% off.
My Experience: 2011: I made an order for three different teas. After ordering it took over a week or more for my order to arrive, as they had to wait for one tea to come in from overseas before they could ship my order (even though it was listed as 'in stock'). It turns out only two teas were shipped (see note below in shipping). Those teas, at least, were reasonably fresh. My understanding is that they source their own tea (being as large as they are). They have stores in most states, so if you live in the US it is likely you will be charged tax on your order, the amount of tax depending on where you live.
2012: They had a large selection of sale teas in their end-of-year sale. I received everything from my two orders, with the exception of one tea (that is currently on it's way). Overall, I am happy with ordering from them. One interesting thing to note about their website, though: I noticed one tea that appeared that was not previously listed on their sale page. I put it in my cart, and took some time to decide on whether or not to order it. Less than an hour later it disappeared from the site, and later from my cart. What happened? I have NO idea. Yes, interesting indeed.
Website:
Their site is possibly the most colorful and professional looking tea site on the web. That is not to say it is the best. I personally do not like the continually changing images on their home page. And the pictures of their tea look like they put much more effort into the presentation than needed, and my guess is that that is reflected in the price of each tea. They do not give any specific information on how to brew each individual tea but only how to brew each class or type of tea. They have a section at the bottom of each tea page where they tell you which other teas blend well with it. You can maintain a wish list. You can get 5% your order if you choose auto-delivery. They have an account system whereby you can find the status of your order or shipment. They have some general information about tea, but its relegated to the bottom of the home page, which tells me they don't think educating their customers about tea is very important. They have an interesting 'Product Review' system, but very few reviews have any criticisms at all about the tea, so I personally do not trust those reviews. They use secure server software (SSL) when you pay.
NOTE: When you buy their tea at the sale/discounted prices in the store, they do not add any bulk discounts in addition to the sale discounts. However, your online cart automatically takes the additional discount on sale teas. Yes, very cool. They currently have two discount codes: '5off30', and '10off50'.
Shipping:
Facts: They use UPS for US and Canada, and IAPP worldwide: $4.75 per order in US ($8.75 for Canada; rates vary worldwide). You can also choose Priority, Air or Overnight shipping. Free shipping if order is $50 or over. You have the Ability to track the package online once it is in route. No matter how many ounces you buy they send it in tow ounce packages (I find this very wasteful when ordering over eight ounces of one particular tea).
My Experience: January 2011: there was one tea that was listed as 'in stock' but was not delivered (I was not charged for it). The invoice that came with the package stated that the tea was 'backordered'. After waiting many days—-and checking my account on their website—-I finally called them to find out that they were completely sold out and would not be getting any more in. I was disappointed about that fact.
January 2012: I ordered twice; while both orders took a while to process and ship (at least a week from date of ordering to when they arrived), I did get everything I ordered in both shipments (there were no free samples in either, although their website states that they send free samples with every order). After I made my second order online, they sent me an email stating one tea was 'on back-order' and may take up to 30 days to get back in stock. A few days later I was notified that it shipped; although I have yet to get package, I expect it soon. I am glad that at least this year I have received/will be getting everything I ordered.
Contact Experience:
2011: I have called and talked to the sales people at the corporate offices and in local stores a number of times, and I judge that, although they seemed to know their 'products', they were not very knowledgeable about tea in general.
2012: I had a reasonably pleasant experience with the sales staff at one local store this year. She didn't seem to be able to answer many questions I had about their teas, but she did make an effort to look for, and then find, answers to most of them; I was at least satisfied with that. I made two separate calls to this toll free phone number. The first time I was put on hold, and an automated system told me I was #164. I decided to wait, and was updated periodically on my place in line (which I appreciated), but after about 10 minutes, the system forced me to leave a message, due to 'high call volume'. I left my number, and a message, but no one got back to me. The second time I called, I was, once again, put on hold (but for this call it did not give me my place in line. Strange.), and after 10- 15 minutes of waiting, I opted to leave a message for them to call me back; but something happened in trying to leave my number using the buttons on my phone (may have been my error) and I don't think they got my number. Thus, again, no resolution. I have concluded that it's about a snowball's chance in h**l to get through to them (well, not really, but I mean really, come on guys! It shouldn't be that hard to get a message through, let alone get called back!). Luckily, after each call an acceptable solution presented itself (not by Teavana).
Packaging:
No matter how much tea you order, it comes in small, decorated 2 oz vacuum-packed zip lock bags with the name of the tea and the ingredient list on a label (interestingly enough, I could not find the ingredient list on their website).
Would I buy from them again?: Conditionally, YES.
It is my belief that the quality of the tea they sell is not commensurate with the price. A large portion of the tea I buy is green tea, and they do not provide harvest seasons/dates for their any of their teas; since I do not know how old the tea is, I am only willing to buy it at a discount. The only reason I have ever bought tea from them was because it was discounted. And given their prices, that is the ONLY way I see purchasing from them in the future. I also realize I will very likely not get good customer service if there is an issue and I have to call them during a busy time. Having said that, I do think that most of their tea is worth buying at 50-75% off the regular price, and I have enjoyed every tea I have bought from them so far.
Teavana - online Edit
| | |
| --- | --- |
| Type | Tea Shop |
| Serves | Chai, Loose-leaf |
Have more info about this place? Add It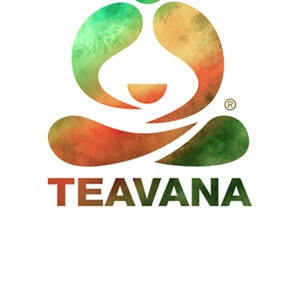 Photo submitted by
SimpliciTEA
3393 Peachtree Rd
Atlanta, Georgia
1-877-832-8262