While on vacation in San Francisco we visited Samovar Tea Lounge – Zen Valley for dinner on Saurday night.
I ordered the Maiden's Ecstasy Pu-Erh Tea with Squash Dumplings w/ Dipping Sauce (Handmade vegetarian squash dumplings w/ spicy sesame-soy sauce).
MilitiaJim ordered Breakfast Blend with the Wasabi Caesar Salad w/ Wild Smoked Salmon (Organic hearts of romaine, wild smoked salmon, shaved parmesan, garlic, croutons, & Caesar dressing w/ a wasabi kick).
We were seated in the upper area in the back at a table for two. The back area was dimly lit. The place was a very relaxed atmosphere with an attentive staff. We purchased a tin of Russian blend and tea oil to take home (sadly the tea oil was confiscated by the TSA because we forgot to mail it home or check a bag). The place was not very busy, there were two other couples there when we first arrived for dinner Saturday night.
I enjoyed the other Samovar lounge location (Yerba Buena Gardens) more and would prefer to return there rather than this one. We did not get to try the Mission-Castro location.
Samovar Tea Lounge - Zen Valley Edit
| | |
| --- | --- |
| Type | Restaurant |
| Style | Asian |
| Serves | Chai, Iced, Loose-leaf |
| Food | Pastries, Sandwiches, Full menu, Snacks |
| Features | Afternoon tea, Tea ceremony, Tastings |
| Good For | Groups, Dates, Meetings |
This place has closed :(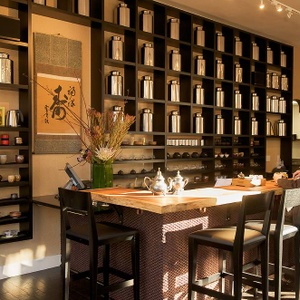 Photo submitted by
GregSqueeb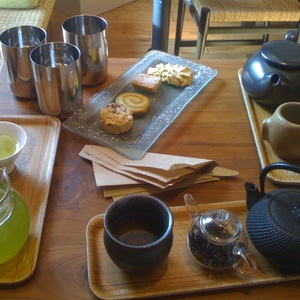 Photo submitted by
Pierre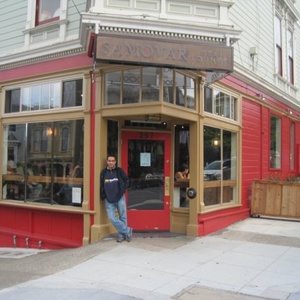 Photo submitted by
Pierre
297 Page Street
San Francisco, California
(415) 861-0303‎