It's somewhat inconceivable to me that I've only been to one Samovar Tea Lounge (this one) and then only once though I live in the Bay Area. But such is life when you live and work down the peninsula and have young kids. We hardly ever get up to "the city" and when we do, we are usually on a mission and time is tight.
One weekend about a year ago, we had taken the kids to the SF zoo and were deciding whether to have dinner before heading back home. My BF knew I'd been wanting to pay a visit to one of the Samovar locations for a long time and kindly suggested we make that our dinner destination.
What a lovely place. The atmosphere is so calming despite being full of people having lively conversation. We sat in the back and had dinner and enjoyed our tea. I wish I could remember exactly what we ate as it's been a while now, but I think the kids had rice bowls (I distinctly remember the one with poached eggs), I had the smoked salmon salad, and the BF had the duck sandwich. I definitely remember the tea: one son had tea lemonade, the other had Moorish mint, the BF had tart peach and I had velvet cacoa pu-erh and golden phoenix. I wrote notes about the teas I drank so I won't describe them here, but suffice it to say I have been wanting to go back since the minute we left!
Samovar Tea Lounge - Zen Valley Edit
| | |
| --- | --- |
| Type | Restaurant |
| Style | Asian |
| Serves | Chai, Iced, Loose-leaf |
| Food | Pastries, Sandwiches, Full menu, Snacks |
| Features | Afternoon tea, Tea ceremony, Tastings |
| Good For | Groups, Dates, Meetings |
This place has closed :(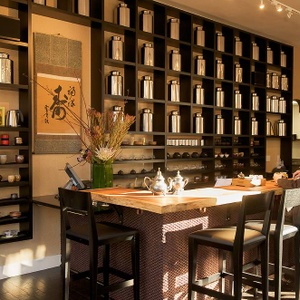 Photo submitted by
GregSqueeb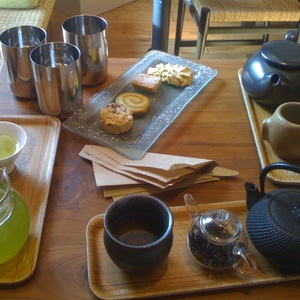 Photo submitted by
Pierre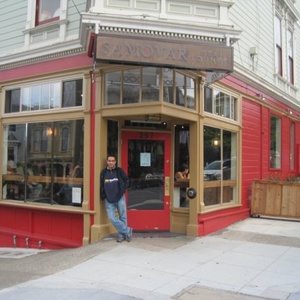 Photo submitted by
Pierre
297 Page Street
San Francisco, California
(415) 861-0303‎