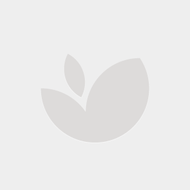 Tea Travel Mug "The best PC Tea Travel Mug" 760ml
by

Teaware
Tea Travel Mug
Stainless steel screw-on tea strainer Water tight lid
Brew loose leaf tea/coffee on the run with this easy-to-use 4 piece travel mug.
Mug, infuser,infuser lid and lid screw together to make brewing and keeps tea hot and hands cool.
To use the travel mug:
- Remove the lid and strainer
- Place tea leaves or coffee into the strainer so they are sitting on the bottom
- Screw on strainer cover
- Pour hot water into mug
- Replace the lid and go
-Dress up the bottle jacket
- To drink simply remove the lid and sip through the strainer
Heat resistance up to 137C
Capacity: 580ml
Mug Size: 23×7cm
Net Weight: 142grams
Gross Weight:198grams
Capacity: 760ml
Net Weight: 150grams
Gross Weight: 220grams Mug Size: 27×7cm
Edit info Last updated by Kasumi no Chajin
Currently unavailable
We don't know when or if this item will be available.