I recently ordered some teas using an groupon-style deal for this company. The number of flavor combinations that this company offers is mind blowing, so it was difficult to chose. Their website is nicely organized with lots of great pictures of the tea. They do offer a custom blending option, but I didn't chose to do that this time.
They don't offer samples, likely because every batch is blended to order, but fortunately they do offer sizes as small as 2oz, for a very reasonable price. I do wish that they would specify the composition of the black tea base for each tea (they do for some, so I assume it's the same for all, but perhaps it's not). Shipping was a reasonable $7, and if you didn't have another coupon you can use a free shipping on any order code.
The tea was nicely packaged in heavy-grade, resealable opaque plastic bags with lables for each tea on the bag. No free samples in the box, and again I feel like it's probably because they don't necessarily keep stock of every blend around. I think that they should include a note to let the tea flavors mature for a bit before you drink, because the flavors always change a bit from a fresh blended tea. I'm definitely pleased with my order and would definitely order from this company again.
Ovation Teas - Online Edit
| | |
| --- | --- |
| Type | Tea Shop |
| Serves | Loose-leaf |
Have more info about this place? Add It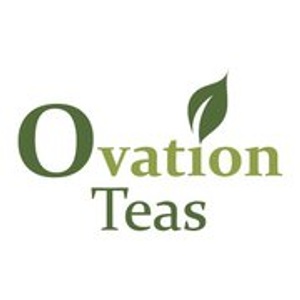 Photo submitted by
Dinosara
31811 Pacific Highway South
Federal Way, Washington
866-960-9298